*frog noises*
Here is a quick guide for you on matching a frog to your bayonet. In these cases the frog grips the Bayonet scabbard with the aid of a tab.
The older models (K31,K11 and older) use the buckle style.
The model 57 assault rifle uses the button style. I have seen this used with older bayonet and scabbards so in a pinch it can be done.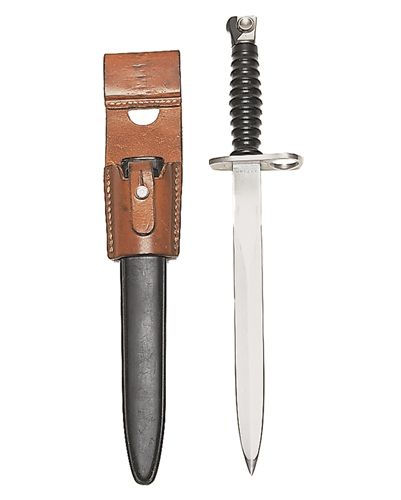 For your modern Model 90 assault rifle use this
Of course, you would want to research your own bayonet in case it is an odd one. But this should give you a basic idea of what to look for.
One recommendation though it to always buy a bayonet with a scabbard. Finding a stray one of those that is correct is a pain.
-ArchFluffy