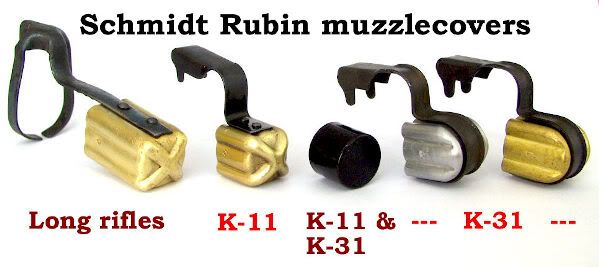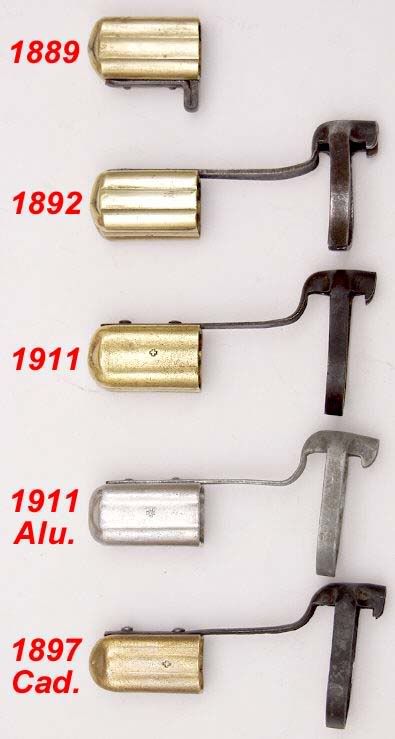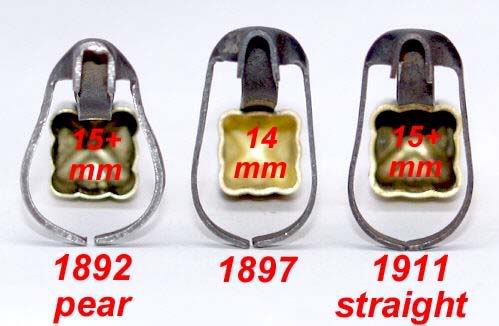 The first 1889 rifle muzzle cover got lost often that is why it got replaced by the M1892 cover with the pear shaped legs.
The 1897 cadet rifle has a smaller muzzle diameter that is why it got a 14mm cup and straight legs.
The 96/11 and 1911 rifles have the 15mm cup and as can be seen in the pics there is also a (rare !) aluminum variant of that muzzle cover.
These were tried out around 1908-1910 but they kept to the waxed carton chargers.
All receivers from the 1911 on have the special cut out at the rear of the ejection opening to take the metal strippers.
Guisan.