Moderators: Karl/Pa., ArchFluffy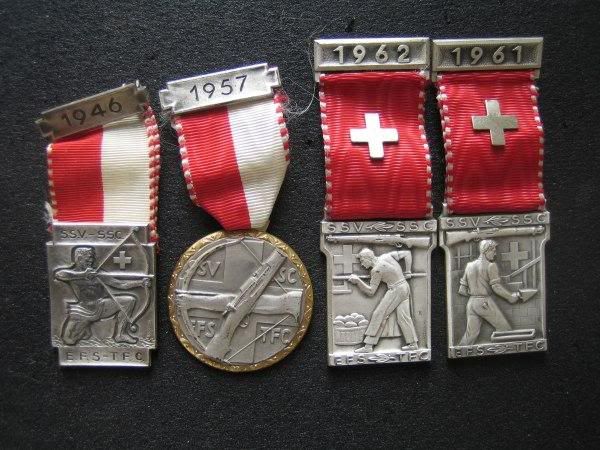 They excist in endless numbers and in lots of variants, anyone collecting these ?
Guisan.
My good friend Mastercork has a nice collection of these along with the shooting cards and post cards. They are works of art.
Well better is who gives them as they are still given in the same way now.
Most are given by the various shooting clubs but at events that are organized nation wide like the yearly Eidgenössisches Feldschiessen or the Eidgenössisches Schützenfest (every 5 years) the medals are issued by the national shooters association SSV (the Swiss NRA).
The next big national event is the May Feldschiessen 2008 and this is what the SSV website says about that...
http://www.fst-ssv.ch/Desktopdefault.aspx/tabid-24/
The new medal is shown there and there are many hundreds of thousands of shooters participating in that event, the posters that are being found allover the country read "The worlds biggest shooting party".
Guisan.
Whilst these arent swiss this gent earnt all of these in his amazing Career, I was at the local military museum and he won these whilst serving and after retiring.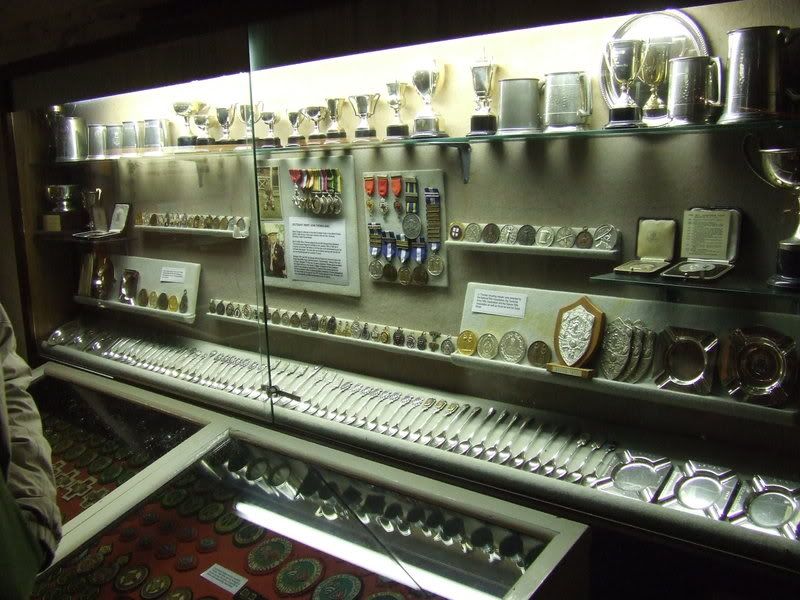 He also had an amazing collection of blazer badges all earnt shooting: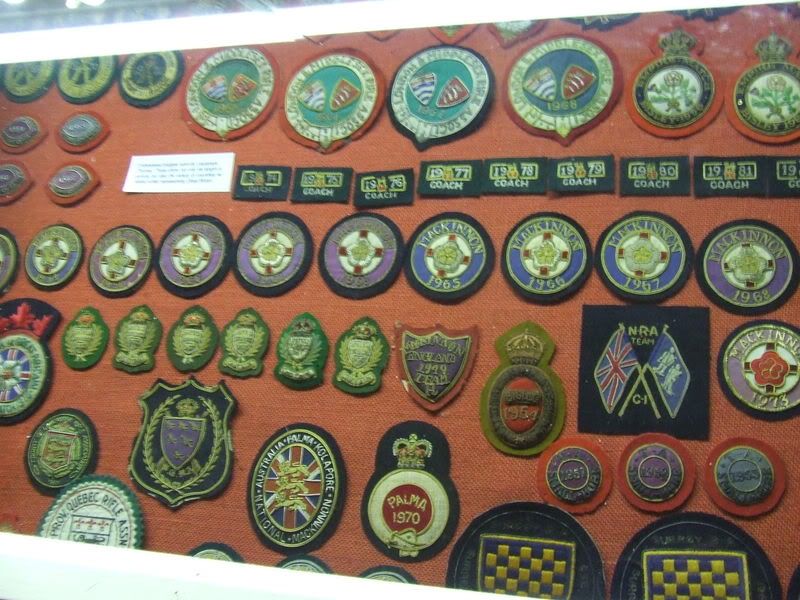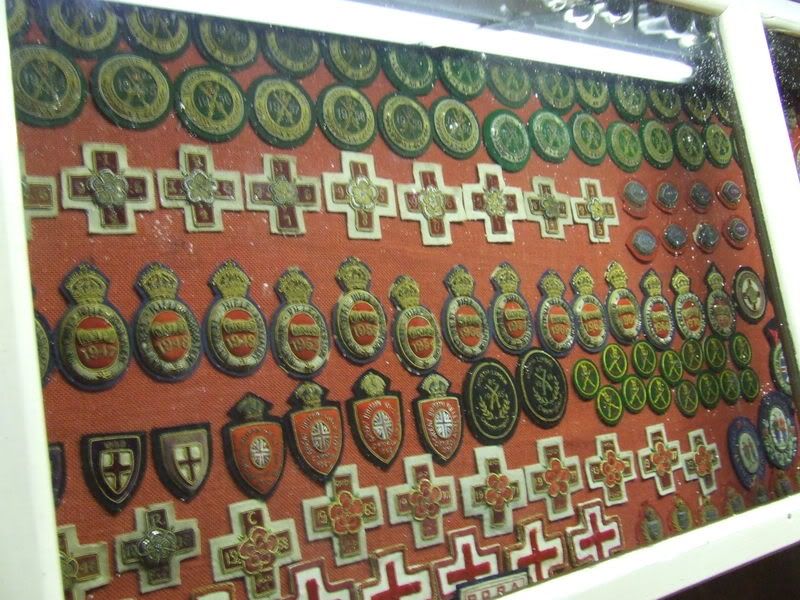 Global Moderator Sponsor 2011-2017
Posts: 8996
Joined: Fri Oct 06, 2006 3:08 pm
Location: S.W.France
Contact:
That's dedication for you
Duncan
What contemptible scoundrel has stolen the cork to my lunch? -- W.C. Fields
"Many of those who enjoy freedom know little of its price."
You can't fix Stupid, but you can occasionally head it off before it hurts something.
http://www.twgpp.org
http://www.andrewsinfrance.co.uk
So how many medals are issued at each contest? One to the winner? Everyone who shoots over a certain score? Everyone who participates?

24626151, that's quite a collection you have posted in the photos. The man who won them couldn't have had a jacket large enough to attach half of them, but he must have been a pretty good shot, at least well practised.
I think his shooting career was 60 years from just before WW2 to the mid 1980's at least. His mum must have been good at sewing and he would have had a great collection of team Blazers for all those badges.
Moderator
Posts: 3919
Joined: Sun Jun 26, 2005 9:34 pm
Location: South-Central Pennsylvania
Contact:
While the medals are indeed personal property, there comes a time when collections of this size need to be shared with the world. These represent quite a lot of excellent shooting.
Karl

Medicare Life Member

Ban grated cheese. Make America grate again.
---
Return to "Swiss and French weapons"
Who is online
Users browsing this forum: No registered users and 1 guest