Attending a 600 yd military shoot tomorrow at Diggle Ranges near Manchester. The military comps are shot about once a month although there is a full shooting calendar year round. Course of fire is 2 sighters and twenty to count on a tin hat target.
My firearm of choice for this month is the Schmidt Rubin 96/11 with GP11 ammunition. I haven't fired this rifle at 600 before so i am really looking forward to seeing how myself and the rifle perform.
I have been giving the SR a good clean and check over this afternoon and its looking good.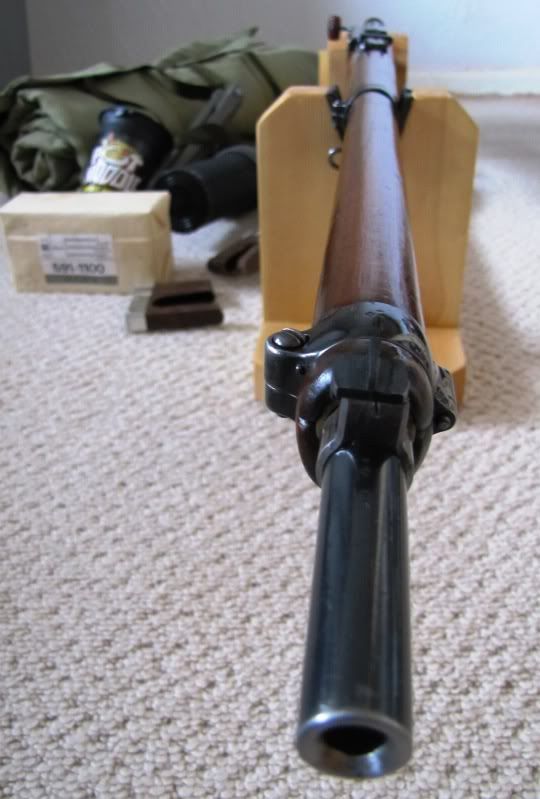 And a quick inventory of what i need for the morrow...
Rifle, GP11, chargers, mat, scope, pencil for scoring and a Bombay Bad Boy for the afternoon lunch break.
Yep, i think everythings there, just need a bit of decent weather now.
Joe