Moderators: Karl/Pa., ArchFluffy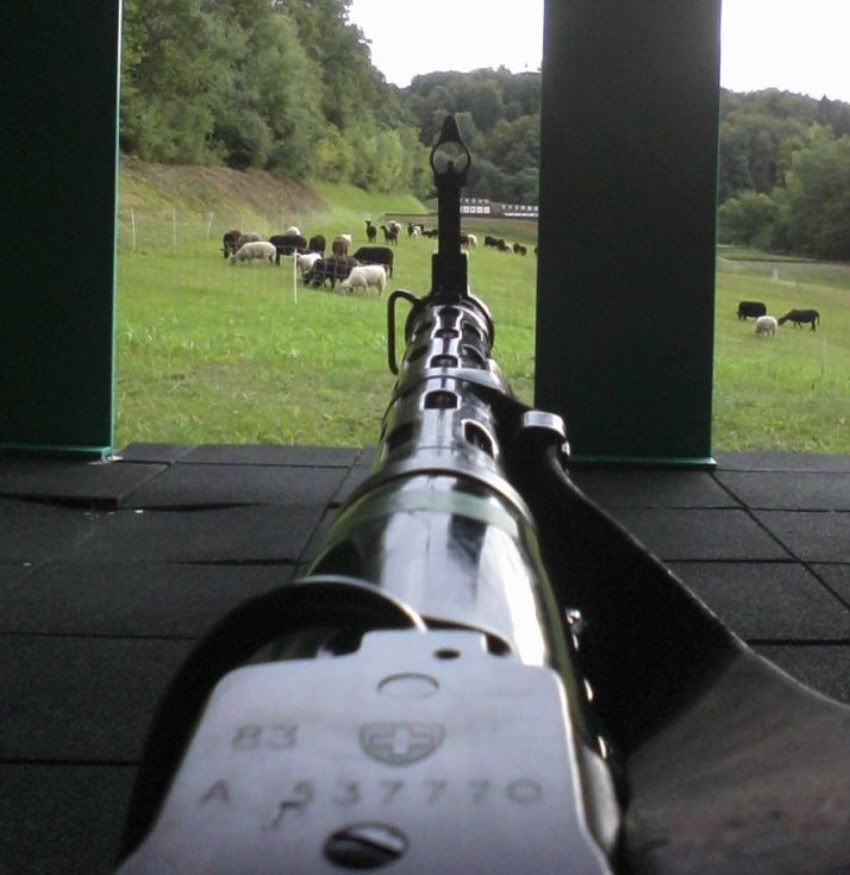 The sheep are used to it.
Guisan.
I'd imagine the guy that owns the sheep probably sells a few to shooters who need their sights adjusted.
Global Moderator Sponsor 2011-2017
Posts: 8996
Joined: Fri Oct 06, 2006 3:08 pm
Location: S.W.France
Contact:
Used to shoot over lots of sheep at Caterick, Strensall, Ramsbottom and Warcop. They never bothered at all
Duncan
What contemptible scoundrel has stolen the cork to my lunch? -- W.C. Fields
"Many of those who enjoy freedom know little of its price."
You can't fix Stupid, but you can occasionally head it off before it hurts something.
http://www.twgpp.org
http://www.andrewsinfrance.co.uk
Moderator
Posts: 3919
Joined: Sun Jun 26, 2005 9:34 pm
Location: South-Central Pennsylvania
Contact:
Karl

Medicare Life Member

Ban grated cheese. Make America grate again.
---
Return to "Swiss and French weapons"
Who is online
Users browsing this forum: No registered users and 3 guests